About This Site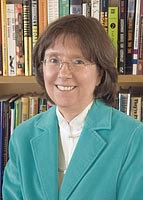 A message from website publisher Carol de Giere
Welcome to MusicalSchwartz.com, a website that I started in 2000 while conducting research for my book, an authorized biography of Broadway and film composer-lyricist Stephen Schwartz. Stephen is aware of the site and allows me to post some of his lyrics. He also provides updates for the free newsletter The Schwartz Scene.
Can't find what you need? Just ask. Write me at carol@musicalschwartz.com but please put the words "COMMENT" or "QUESTION" in the subject heading.
For more information about me visit www.caroldegiere.com. For composers, lyricists, book writers, and others involved with making musicals, please visit our sister site musicalwriters.com
New ePublishing, LLC is responsible for this site. New E-Publishing LLC is a participant in the Amazon Services LLC Associates Program, an affiliate advertising program designed to provide a means for sites to earn advertising fees by advertising and linking to Amazon.com.
MusicalSchwartz.com is supported through other affiliate programs. Your purchases make this site possible. Visit Amazon.com [new browser window] (opens new browser window).

If you wish to use anything from this site, please contact us first. Contents are protected by international copyright law.