Godspell Tributes
Honoring Godspell stars who have passed on

Lynne Thigpen
Lynne Thigpen December 22, 1948 - March 12, 2003
From webmaster Carol de Giere: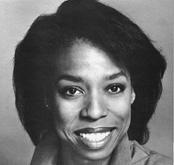 Lynne Thigpen left a graduate school program in theatre and dance at University of Illinois in 1971 to start her career in New York City. Her very first audition was for the Off-Broadway production of Godspell at the Cherry Lane Theatre. She got the part and quickly became a star. She performed in the Stephen Schwartz musical in New York, Los Angeles, and Washington, D.C, and made her film debut in the Godspell movie in 1974.
Ms. Thigpen continued in Schwartz musicals on Broadway with The Magic Show and Working. She later collected a Tony Award nomination as Best Featured Actress (Musical) in 1981 for Tintypes, and won a Tony Award for Best Actress in a Play as the black and Jewish best friend to the title character in An American Daughter (1997).
The versatile actress gained many fans for her role in the PBS TV series Where in the World Is Carmen Sandiego? and Where in Time Is Carmen Sandiego? "I had a ball on television," she said. "That was fun. The kids were great. I got to act silly, I got to sing, I got to do everything." Other television credits included recurring roles in "L.A. Law" and "thirtysomething."
Feature film credits include "Tootsie," "Bob Roberts," "Lean on Me," "Random Hearts," "Shaft," and "The Insider." Her final role would be as Ella Farmer in the CBS series "The District."
In late February 2003, I interviewed Lynne Thigpen for my book on the musicals of Stephen Schwartz. She said, "I've had a very nice career. I've gotten to do musicals, I've gotten to do plays, I've got Tony nominations, I've got Emmy nominations, and I won my Tony." One of her favorite experiences of her career came during the filming of the Godspell number "All For the Best" on top of one of the World Trade Center towers:
"It hadn't been opened yet. It was just a new building. There were all these people in clown costumes standing on the top dancing around and carrying on. Of course we couldn't resist facing the Empire State Building and waving in our clown outfits. There were a couple of people who didn't like heights. I like heights so it was really amazing. We got there very, very early in the morning before sunrise so the sun was coming up. You could see the East River and the tributaries and watch everything go gold. It was quite extraordinary."
A friend of Lynne's wrote me the day after her passing and said, "I have the feeling that Jeffrey Mylett was there (beyond) in clown costume to take her hand."
Nina Faso, stage manager for Godspell and co-adaptor of Working, said in praise of Lynne: "She was a natural leader, an original thinker, a tireless worker, and as a friend she was always available. And that's not to mention her triple threat talent."
Ms. Thigpen died of a cerebral hemmorhage.
See Lynne in Tintypes
Tintypes is a treasure chest of popular tunes from the time when sheet music was king. In this unique play, the five-actor cast portrays a myriad of character types drawn from American society during the age of Ragtime
Visit the Lynne Thigpen [new browser window]tribute site with more links to bios, eulogies, filmography, etc
Jeffrey Mylett
Link to Jeffrey Mylett tribute site.
Merrell Jackson