Kristin Chenoweth's Career
'Wicked' star follows Hollywood's path

Originally published April 28, 2006 in the Sioux City Journal, Iowa. By Bruce R. Miller.
LOS ANGELES After more than a year on Broadway, what's left? How 'bout life in an "RV"?
For Kristin Chenoweth, hitting the road is the next phase in a career filled with right turns. After winning a Tony for her work in "You're a Good Man Charlie Brown," the 4'11" Oklahoman landed her own sitcom, starred in a TV version of "The Music Man," returned to Broadway for the blockbuster "Wicked" and wound up as a regular on "The West Wing."
Now, she's one of Robin Williams' annoying neighbors in "RV" and, before the year is up, she'll be seen in three more films.
"I'm so grateful to get to do film and television and theater," she says. "What I'm doing now is learning -- I'm growing as an artist and an actor." Broadway, though, will always be a part of her life. Music is Chenoweth's calling card.
Blessed with incredible range, she's a regular on the concert circuit, singing Broadway standards, contemporary Christian songs and selections from her own albums. Those gigs fill what few spaces she has left in a career that seems stuffed with opportunity.
When she goes to sing in concert halls, Chenoweth always asks a director to critique her performance.
"I worry if I'm too broad because I'm used to 3,000-seat theaters," she says. "I need to know if I should add more or take away a little bit. Maybe if you're true and honest, it's all the same."
On "West Wing" (where she plays an assistant to John Spencer), Chenoweth knows she can't "sell it to the back row. It's still a little bit heightened because of the energy of the show. But it's not like playing 'Wicked.'"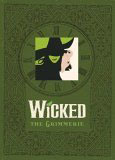 "Wicked," in fact, is the credit that gave Chenoweth a whole new fan base. Cast as Glinda the good witch (in a prequel of sorts of "The Wizard of Oz"), she got another Tony nomination and a chance to show all the colors in her talent palette -- singing, dancing, acting. [In the Wicked Grimmerie pictured to the right, Kristin shares her story of working in Wicked.]
Now, "I can go anywhere in the United States and girls from age 12 to 18 turn up to grab me and say, 'You are a role model.' The transformation from being a superficial person to a real person resonates with them. Girls are living that life now."
Composer Steven Schwartz wrote the musical with Chenoweth in mind. She was treated like a rock star after every performance and watched as the cast album shot up the charts. "If there's a movie, I'm attached," she says. "They have to pay me a lot of money not to do it. So if you see Reese Witherspoon, just know that I got a house in the hills." She laughs.
Suspended several times in the air (in a big bubble) [see photo above], Chenoweth had her share of close calls and mishaps during the show's run. How much did she bring to the show? "A lot," she says. "We all have to put our stamp on it."
Interestingly, Chenoweth never saw anyone in her role until she had been out of "Wicked" for several months. "I appreciated what she did," she says of the replacement. "She brought her own thing to it. She can't be me and I can't be Barbara Harris."
Chenoweth, though, can be Dusty Springfield. She's currently preparing a screen biography that will find her playing the '60s pop star.
"She lived a tortured life but she also had a great sense of humor. She was petite. She battled her religion with her sexuality. There's a lot of stuff there for people to learn and grow from."
Chenoweth says she'll play the singer in her early, formative years and her later, successful ones. "She was this Catholic schoolgirl -- kind of chubby, pimply faced, who made herself into this woman with a sound. I just can't wait."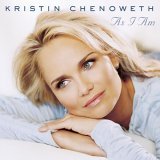 Meanwhile, there's a recording career to consider. Chenoweth did a CD of inspirational songs that has done well with Christian audiences. [As I Am - Kristin Chenoweth's album] But, she cautions, don't look for her to win a slew of Dove awards.
"I'm a very controversial figure in the Christian world. I don't believe if you're gay or you have a drink or you dance you're going to hell. I don't think that's the kind of God we have. The Pat Robertsons and Jerry Falwells of the world are scary. I want to be a Christian like Christ -- loving and accepting of other people."
Politics? Don't even get her started. When she was cast on "The West Wing," Chenoweth didn't even know some of the cities that had to roll off her tongue. "I thought Ramallah was a purse brand."
When her father watched the show, he called and said, "Kris, you sound pretty smart on the TV. I can't believe that's you."
"I'm learning a lot," she says.
As "West Wing" winds down, Chenoweth will segue into film and keep her options open for Broadway. There's a rumor she'll star in the Dolly Parton story, but a return to New York seems distant.
"There's still a dream of mine to be in 'My Fair Lady' but I don't want to be 'My Fair Lady' with just a little speck of dirt across my face. I want to make her homeless and gritty and really have a transformation. Yes, I'll always go back to the stage. I just don't know if I can do a long run because of the concert tours."
And "RV," the vehicle that could bridge the gaps? "It's a transition piece," she explains. "What I'd really love to do is a movie musical."
This article is by Bruce R. Miller, Sioux City Journal Journal staff writer. Originally published April 28, 2006 in the Sioux City Journal, Iowa. Used with permission.
Watch Kristin's charming Tony winning performance from You're A Good Man, Charlie Brown on Broadway's Lost Treasures III - The Best of the Tony Awards
CHENOWETH BIO
From a press releaes:
Kristin Chenoweth effortlessly transitions between television, stage and film. She can be seen starring in the ABC series "Pushing Daisies," where she was recently nominated for an Emmy Award for Best Supporting Actress in a Comedy Series. Television fans know her as Annabeth Schott on "The West Wing," and she was seen in the season finale of ABC's hit comedy "Ugly Betty." She portrayed Marian, the librarian, in ABC's movie version of Meredith Willson's "The Music Man;" Lily St. Regis in the television adaptation of "Annie"; and Mrs. Noodle on "Sesame Street." Ms. Chenoweth also starred in her own series "Kristin" for NBC.
Many remember her Tony Award-winning Broadway performance in "You're A Good Man, Charlie Brown" and her triumphant star turn when she originated the role of Glinda the Good Witch in "Wicked," which earned her a leading actress Tony Award nomination. She also performed in the Broadway comedy "Epic Proportions" and in the Kander and Ebb musical "Steel Pier," for which she won a Theatre World Award. Ms. Chenoweth also performed in an Off-Broadway production of Moliere's "Scapin" for the Roundabout Theatre Company. Ms. Chenoweth starred in "Stairway to Paradise," an original Encores! production celebrating the great Broadway revue, and in the highly lauded limited engagement of "The Apple Tree" at Roundabout Theatre Company's Studio 54.
Ms. Chenoweth was most recently seen in the Warner Bros. film "Four Christmases." She can also be heard as the voice of the fairy, Rosetta, in Walt Disney Picture's "Tinkerbell." She wrapped filming the independent film, "Into Temptation," directed by Sundance filmmaker Patrick Coyle opposite Jeremy Sisto. This past summer she starred alongside Cheryl Hines and Jeff Daniels in the animated film "Space Chimps" for Twentieth Century Fox. Moviegoers have seen her in "Deck the Halls" with Danny DeVito and Matthew Broderick, "RV" with Robin Williams, "Bewitched" with Nicole Kidman, "Running with Scissors" with Annette Bening, and "The Pink Panther" with Steve Martin. Her film credits also include a cameo in "Stranger Than Fiction" with Emma Thompson. Ms. Chenoweth is currently developing a feature film based on The Life of Dusty Springfield.
A veteran of the concert scene, Ms. Chenoweth took the stage in solo sold-out concerts at Carnegie Hall and the Metropolitan Opera House, and continues to tour the country. She performed her solo concert at Sam Mendes's acclaimed Donmar Warehouse as part of the "Divas at Donmar" series. She has had numerous collaborations with various symphonies, including The New York Philharmonic, Boston Pops, National Symphony Orchestra, Chicago Symphony and the San Francisco Symphony. One of her proudest accomplishments was having the privilege to perform Bernstein's "Candide" at Lincoln Center with The New York Philharmonic. Other performances include her sold-out Los Angeles solo debut at the Walt Disney Concert Hall, an evening at The Greek Theatre in Los Angeles, and the Washington National Opera's 50th Anniversary Gala with Placido Domingo. In addition to her recent Christmas album, "A Lovely Way to Spend Christmas," she has released two previous albums entitled, "Let Yourself Go" and "As I Am." She has written an uplifting candid, comedic chronicle of her life so far which will be released by Simon & Schuster in spring 2009.