Contact Information
MusicalSchwartz.com - An Independent Website
Carol de Giere, Author and Website publisher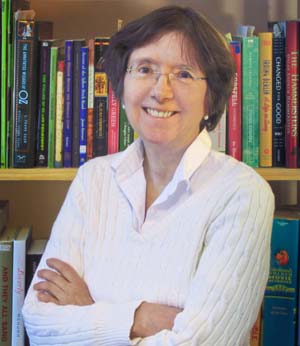 Hello Visitors. Do you have questions or comments to share? Please write Write me at carol@musicalschwartz.com with the word "Question" or "Comment" in the subject heading. (If you don't hear from me please try again)
If you wish to use anything from this site, please contact me first. Contents are protected by international copyright law.
This site is supported soley by your purchases via links provided here for sites like Amazon: Broadway Music and More at Amazon.com
, MusicNotes: Download Broadway Sheet Music and many others. Thanks for your purchases--the commission we earn when you buy through these affiliate vendors make it possible for us to keep MusicalSchwartz.com full of relevant content for you, the visitor.
For more about me, visit my site www.caroldegiere.com
About Stephen Schwartz
For an overview on Stephen Schwartz as an songwriter and teacher, please visit our main page for him at Stephen Schwartz for a bio, link to biography, updates, interviews, photos, etc.
Stephen Schwartz Contact Info
To contact Stephen Schwartz or his assistant Michael Cole for official business, visit StephenSchwartz.com Stephen's official website. You will find sections on contact, Frequently Asked questions, archive, licensing, etc.
Stephen Schwartz and Friends Concerts
For information on booking a concert:
Spot-On Entertainment is now booking Stephen Schwartz Songs concerts with Debbie Gravitte, Liz Callaway and Scott Coulter. www.spot-onentertainment.com
About website publishing
In May 2000, Musicalschwartz.com opened as a content-rich site for musical enthusiasts, including fans of Stephen Schwartz's musicals and others.
For further information about this website contact:
Musicalschwartz.com is owned and operated by:

SCENE 1 ARTS LLC
10 LIBRARY PL #909
BETHEL CT 06801

By offering a concentrated collection of musical information and product links, we feel we bring the best value to our visitors. No funds come from the Schwartz office for this site, and it is supported by the purchases that visitors make through affiliate program links.

New ePublishing LLC is a participant in the Amazon Services LLC Associates Program, an affiliate advertising program designed to provide a means for sites to earn advertising fees by advertising and linking to Amazon.com.