Stephen Schwartz & Disney
Disney shows with lyrics by Stephen Schwartz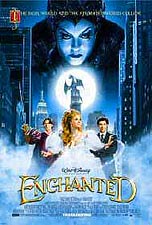 Enchanted - with Song Lyrics by Stephen Schwartz All about the movie and songs, sheet music, reviews, etc.
The Hunchback of Notre Dame CDs, DVD, sheet music, links, etc.
Pocahontas CDs, DVD, sheet music, special "Colors of the Wind" lyrics
Geppetto
Overview
Aired on The Wonderful World of Disney in May, 2000, Geppetto was Schwartz's first experience in writing a made-for-television musical. Geppetto is a light-hearted family or children's movie that can be magical if you have the eyes/ears to experience it that way. Eight original songs by Stephen Schwartz.
Geppetto on Stage is My Son Pinocchio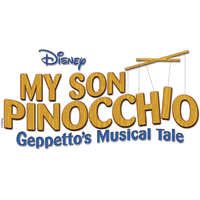 The TV production has been successfully transformed into a popular musical for stage: Disney's My Son Pinocchio
Geppetto Recordings
Geppetto Soundtrack
Uni/Disney/Blisterpack, April 2000. Available from used recordings sources.
Hear clips or oder Geppetto (2000 TV Soundtrack)
Includes: Once Upon A Time / When You Wish Upon A Star, Toys, Empty Heart, And Son, Just Because It's Magic, I've Got No Strings, Bravo, Stromboli, Toys (Reprise), Satisfaction Guaranteed, Just Because It's Magic (Reprise), Pleasure Island, And Son (Reprise), Since I Gave My Heart Away, Since I Gave My Heart Away - Sonya Isaacs (single version)
Geppetto DVD
DVD Disney TV version.
Disney's Geppetto on DVD
With Geppetto, Disney takes a different, live-action spin on the Pinocchio story it immortalized in animation in 1940. Yes, there's still the wooden boy with the nose that grows when he tells a lie, but here there are no singing insects (and only a bit of whale), and the focus is on the toymaker, not the toy. Geppetto (Drew Carey) delights all the kids in town with his creations, but he longs for a son of his own. Enter the Blue Fairy (Julia Louis-Dreyfus), who turns Geppetto's puppet (Seth Adkins) into a living, breathing (albeit wooden) boy, but the thrill soon wears off when Geppetto learns that being a parent is harder than he thought.
Carey gives a winning performance as the struggling yet loving father, while Louis-Dreyfus is an attractive (though a bit too toothy) fairy, and both prove themselves solid singers. To create a new sound palette for this 2000 television production, Stephen Schwartz (Godspell, The Prince of Egypt) wrote eight appealing songs ranging from the tender lament "Empty Heart" to the bouncy duet "Just Because It's Magic" to the bravura aria "Bravo, Stromboli," sung by Brent Spiner (best known as Star Trek: The Next Generation's Data but also a veteran of Broadway musicals). A good supporting cast and decent if somewhat modest special effects help make this an enjoyable family musical for ages 5 and older. --David Horiuchi
Geppetto Sheet Music
Except by special permission, the only sheet music available is for
"Since I Gave My Heart Away" in The Stephen Schwartz Songbook
Songs on other CDs
"Since I Gave My Heart Away"